Climate change is already having an impact on every living and non-living thing on our planet.
In Glasgow this November, world leaders, climate science experts, NGOs, and the public are planning to gather for COP26. This is the 26th annual UN Conference on Climate Change. COP stands for Conference of the Parties.
Why is this particular COP so important?
How can we make a difference without getting pulled into politics and heated interactions?
What reasons are there to be hopeful?
COP26 delegates Maureen Goodman and Shantanu Mandal share their experience and discuss these questions in conversation.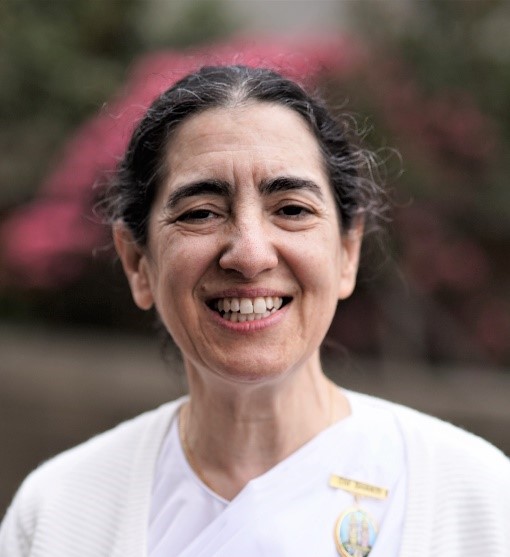 Maureen Goodman
has been a student and teacher of Raja Yoga for over 40 years. She is the Programme Director for the Brahma Kumaris UK and the Brahma Kumaris representative at the United Nations, Vienna. Maureen's work with the spiritual and ethical dimensions of climate change explores the nature of harmony and the connection between our inner state of being and the state of our Earth. In 2016 she co-convened the dialogue:
A World in Transition: Caring for the Earth
as a contribution to the Spirit of Humanity Forum. Other recent presentations include 'The Ethical Dimension' as part of 'A Negotiator's tool-kit' at the Climate Change Conference in Bonn, and at the UN Convention on Biological Diversity and the European Union's Sustainability Week.
Shantanu Mandal
calls the entire planet his home; however he is currently based in Mt. Abu, Rajasthan, India as part of the Brahma Kumaris community. He is a graduate in Fashion Design from the prestigious NIFT, Kolkata, was an exchange student to Modart International, Paris and also holds a second bachelor's degree in Fine Arts.
Shantanu's personal journey with the environment started in 2015 and quickly became engaged in climate activities. In that same year he was the rapporteur for the COY (Conference of the Youth) Paris and helped develop the Youth manifesto as one of his many contributions towards COP. He believes that consciousness and climate are deeply connected and that solutions require an inner shift in consciousness. One of his strongest beliefs is reflected in the statement: "Simplicity is Kindness".