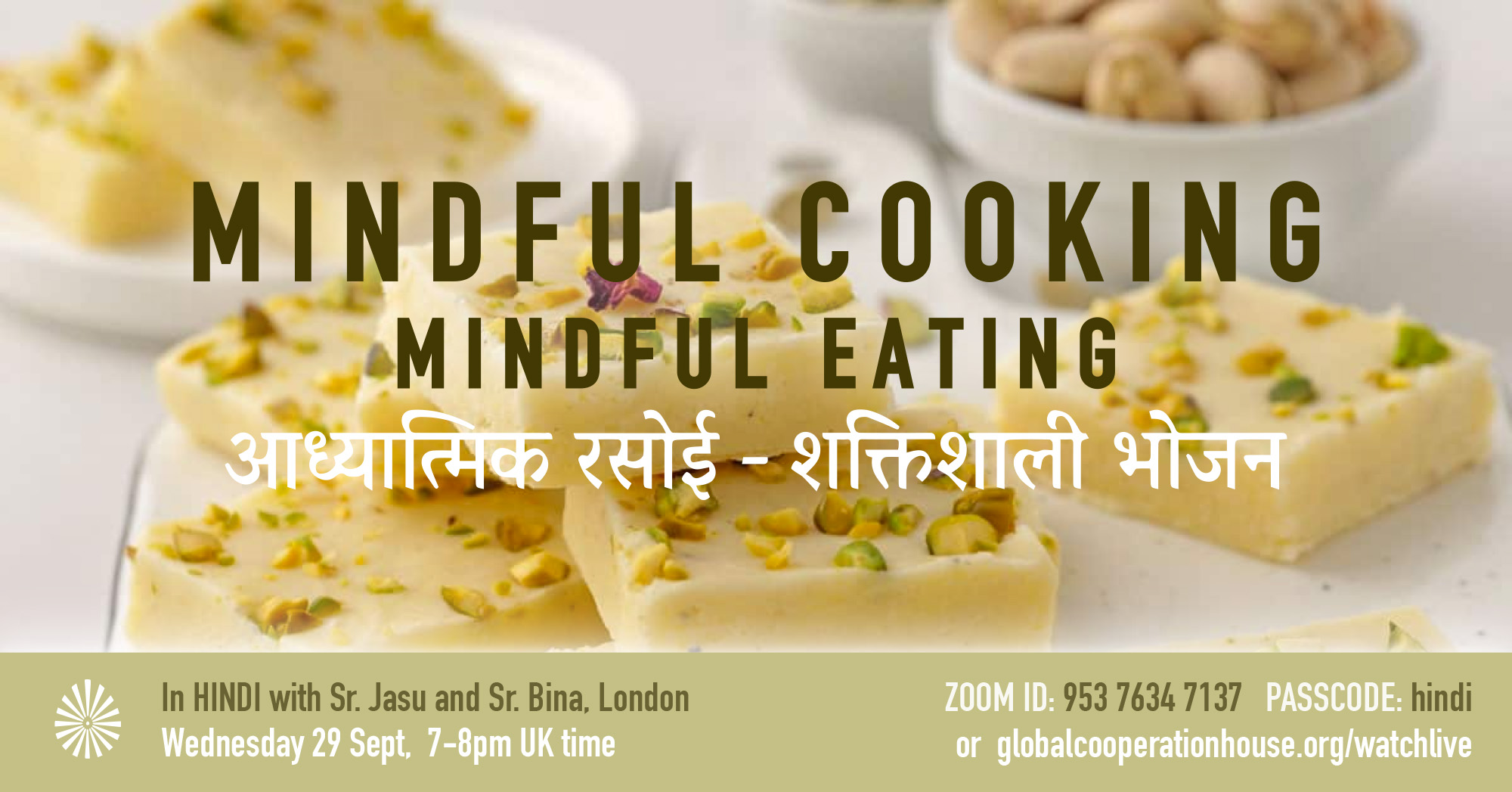 An evening of cookery and mindful eating. As we move into festive seasons, Sister Jasu will demonstrate how to make Indian sweets and savoury dishes. Sister Bina will talk about the importance of our state of mind whilst we eat.
Cooking and eating while in a state of peace and relaxation soothes the body and allows the digestive organs to function efficiently as they assimilate and distribute nutrients to the cells.
A lively demonstration by SisterJasu and Sister Bina, London
Date(s)
There are currently no planned dates.