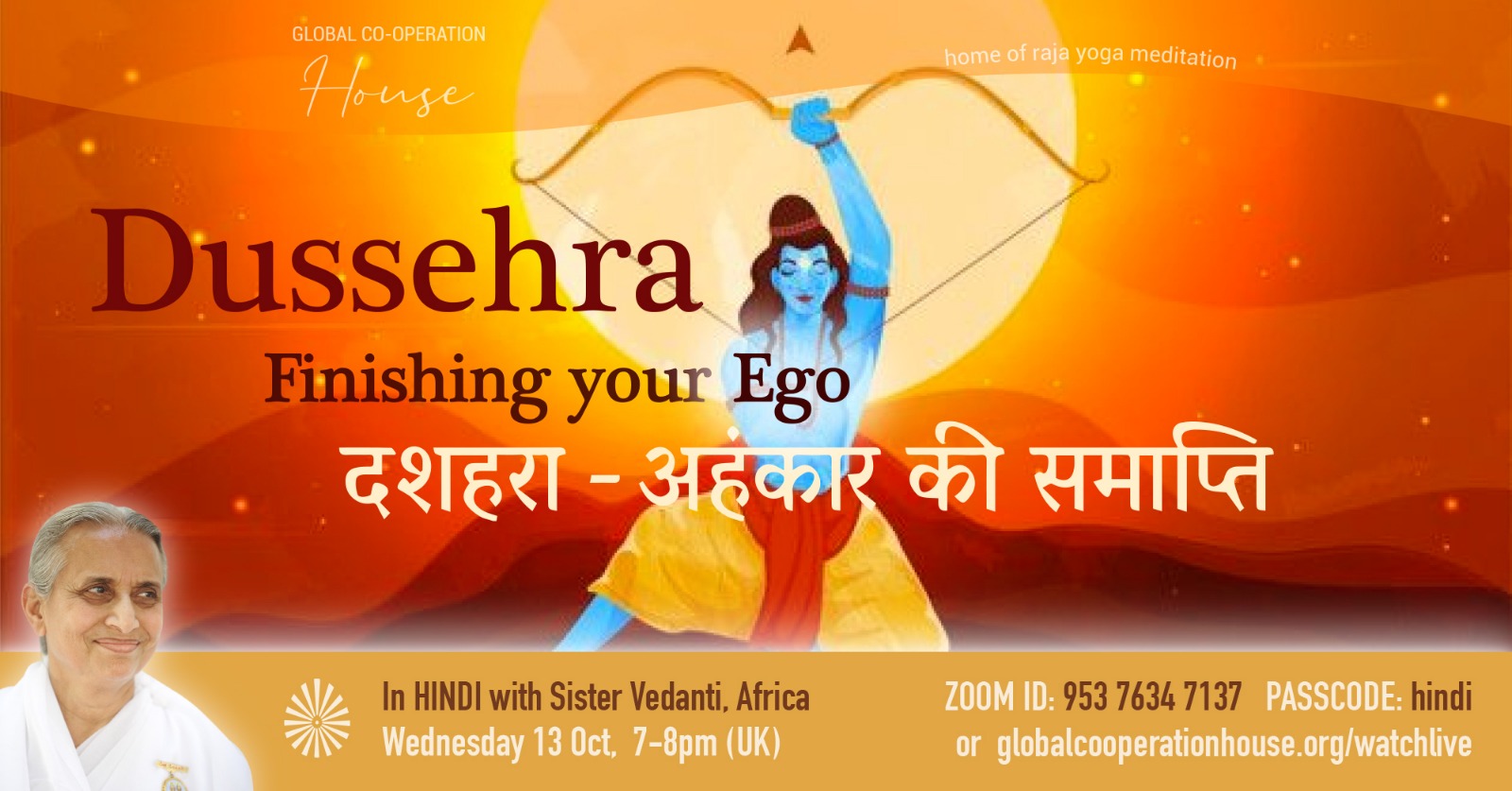 An evening with senior teacher Sister Vedanti, who will take us into the deep and spiritual significance of Dussehra. What do the 10 heads of ravan represent and how was ravan killed? What is the method to rid of our vices and finish our ego? ... and much more.
Speaker: Sister Vedanti, Africa
Sister Vedanti is the regional director of the Brahma Kumaris in Africa. She has travelled to over 80 countries and lectured extensively throughout Africa. His Excellency President Daniel Arap Moi of Kenya had given Sister Vedanti the title ''Mama Vedanti - The Flying Nun''. She sees her life's purpose as helping people rediscover their true nature of goodness, and work collectively for a better world.
Date(s)
There are currently no planned dates.